About Thangam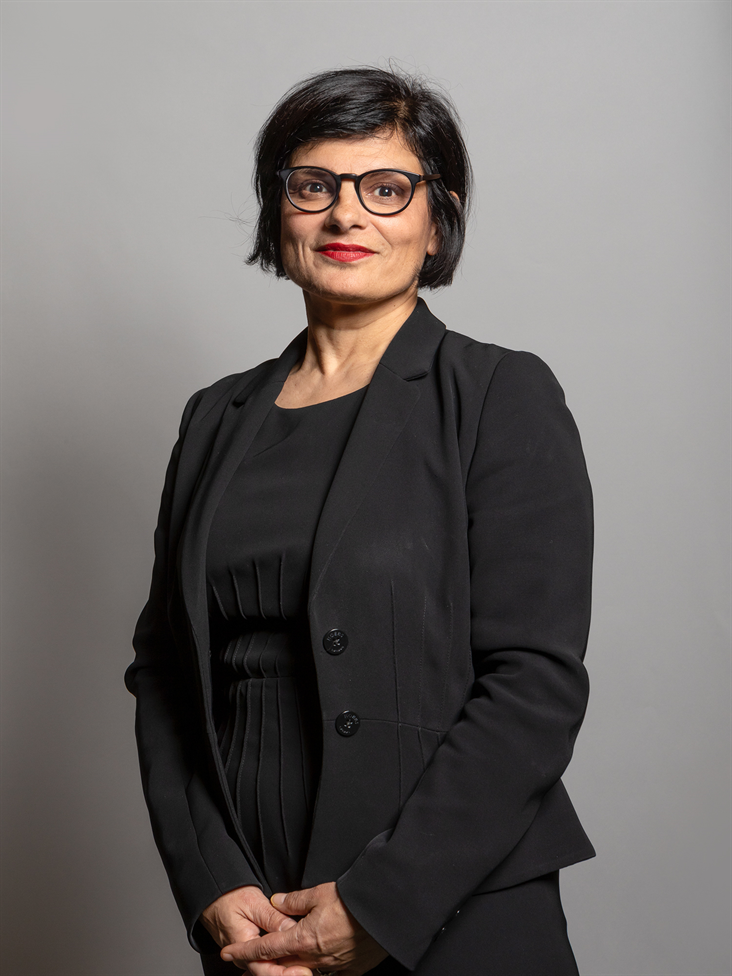 Shadow Leader of the House of Commons
Since May 2021, Thangam has been Shadow Leader of the House of Commons. This position involves putting questions to government in a weekly session called 'Business of the House', where she asks about missing legislation, the government's priorities, MPs' behaviour and all other matters related to the government's use of Parliament. You can read more about this role here.
In this role, Thangam has put a particular focus on upholding democratic standards in Parliament. She has become a regular media contributor, shining a light on the behaviour of MPs, including Prime Minister Boris Johnson and her opposite number Jacob Rees-Mogg.
Constituency work
Despite a busy schedule in Parliament, Thangam's main focus is representing the people who live in her constituency of Bristol West. With 140,000 inhabitants this is one of the largest constituencies in the country, comprising some of the richest and most deprived wards in the South West.
Thangam and her caseworkers take on a wide range of people's problems, including underpaid benefits, missing immigration applications and housing problems.
She has long championed environmental concerns and has worked with local organisations to push for a rapid reduction in carbon emissions. She has also worked extensively on refugee policy, previously chairing the All-Party Parliamentary Group on Refugees.
Through the pandemic she has worked to support hundreds of Bristol businesses worst-affected by the coronavirus restrictions, including Bristol's important hospitality and arts companies. She also helped people get the support they needed and pushed for IT equipment for disadvantaged school pupils.
Thangam continues to campaign for fair funding for schools, good quality housing and an end to inequality in Bristol and beyond.
Leading Labour's housing policy (April 2020 – May 2021)
During this period, Thangam held the position of Shadow Secretary of State for Housing and Homelessness. In this role she campaigned to help people through the pandemic, pushing the Tory government to extend a ban on evictions and to help rough sleepers off the streets.
During this year, Thangam also led Labour's campaign to fix dangerous cladding and other fire safety defects affecting thousands of people up and down the country. As a result of these efforts, the government agreed to £3.5 billion of funding to fix many high-rise buildings. There are still gaps, however, so she continues to campaign for constituents on these matters.
Other front bench roles
Thangam was Shadow Minister for Culture, Media and Sport between January 2016 and June 2016. In October 2016 she she was appointed a Labour Whip, a role she held until early 2020.
From January to April 2020 Thangam was Shadow Minister for the Department for Exiting the European Union.
Electoral success
Thangam became the Labour Member of Parliament for the Bristol West constituency in May 2015, overturning a Liberal Democrat majority of 11,366. She won the seat again in May 2017 and the December 2019 elections, the latter with a vote of 47,028 – the highest of any constituency in the UK.
Previous career and personal life
Thangam Debbonaire has lived in the Bristol West constituency since 1991. She started out as a professional cellist, but for 25 years before becoming an MP her main focus was working to end domestic violence.
She was Women's Aid's first ever National Children's Officer, setting up support projects in refuges across the UK for children. In this work she helped everyone involved in the cycle of domestic violence: women, men and children; victims, perpetrators and witnesses.