About Thangam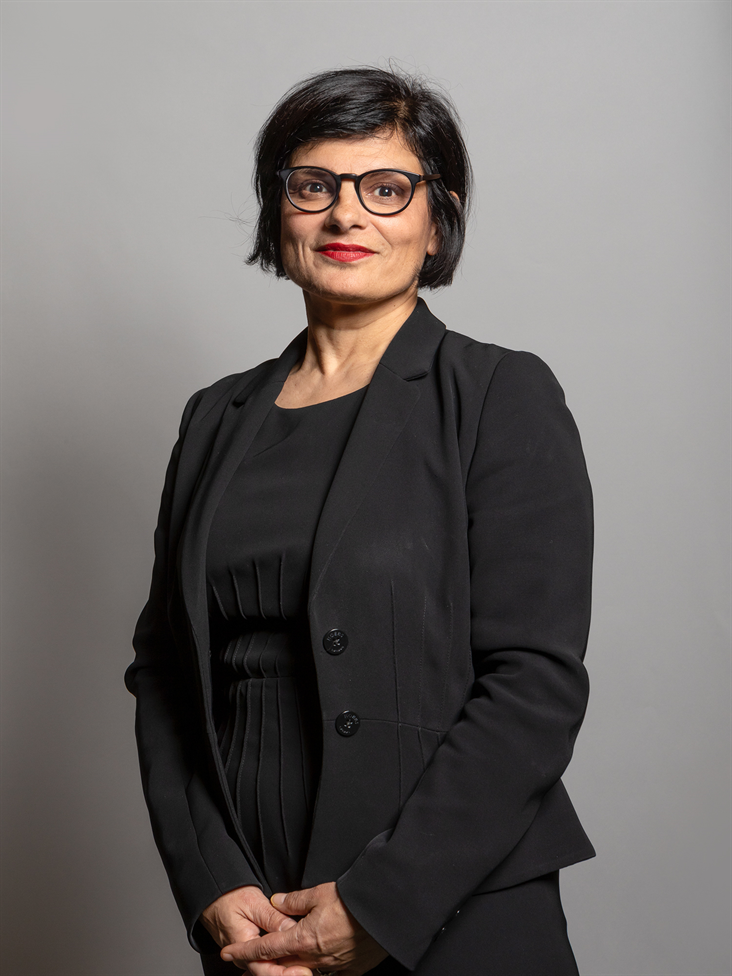 Thangam Debbonaire became the Member of Parliament for the Bristol West constituency in May 2015, transforming a Lib-Dem majority of 11,366 into a Labour one of 5,673. In the June 2017 general election, she increased that majority substantially, to 37,336. Her vote tally of 47,213 was the second highest in the UK, and her increase in vote share of 30.3% was the biggest in the country. She won the seat again in the December 2019 election with a vote of 47,028 – the highest of any constituency in the UK.
Previous career and personal life
Thangam has lived in the St Werburgh's area of the constituency since 1991. She started out as a professional cellist, but for the 25 years before she became an MP her main focus was working locally, nationally and internationally to end domestic violence.
She moved to Bristol to be Women's Aid's first ever National Children's Officer, setting up support projects in refuges across the UK for children. She helped to increase the quality and quantity of domestic violence interventions helping women, men and children; victims, perpetrators and witnesses.
After diagnosis in June 2015, Thangam received treatment for breast cancer over the rest of 2015. During this time she worked solely in the constituency, but she began a phased return to Westminster in March 2016.
On Labour's front bench
She was Shadow Minister for Culture, Media and Sport between January 2016 and June 2016; and in October 2016 she rejoined the shadow front bench when she was appointed a Labour Whip – a role she held until early 2020.
From January to April 2020 Thangam was shadow minister for the Department for Exiting the European Union. From April 2020 until May 2021, she held the position of shadow Secretary of State for Housing and Homelessness.
Since May 2021, Thangam has been Shadow Leader of the House of Commons.
Other policy work
In Parliament, Thangam has chaired the All-Party Parliamentary Group (APPG) on Refugees and in July 2016 initiated a cross-party inquiry into the experiences of new refugees in the UK. The report 'Refugees Welcome?' was published in April 2017. Not only has it already made an important contribution to public debate, it is also directly affecting the lives of refugees. For example, in October 2017 Thangam successfully persuaded the government to instruct banks to accept refugees' biometric residence permits as valid ID for opening bank accounts – one of the report's key recommendations.
During the first half of 2017, Thangam took part in the groundbreaking and controversial BBC One documentary series Drugsland, filmed in Bristol. The documentary was finally broadcast – to excellent reviews – in November and December 2017. Thangam features in episode four which considers whether the 1971 Misuse of Drugs Act, largely unchanged in over three decades, remains fit for purpose.
In 22 November 2017 she kicked off Prime Minister's Questions in the House of Commons by challenging Theresa May to reform our 'plainly failing' drugs laws and urged her to watch the Drugsland series.
In July 2018, with fellow MP Jeff Smith, she launched the Labour Campaign for Drug Policy Reform. The campaign has recently succeeded in shifting Labour's drug policy so that responses to drug use emphasise health, not criminal justice.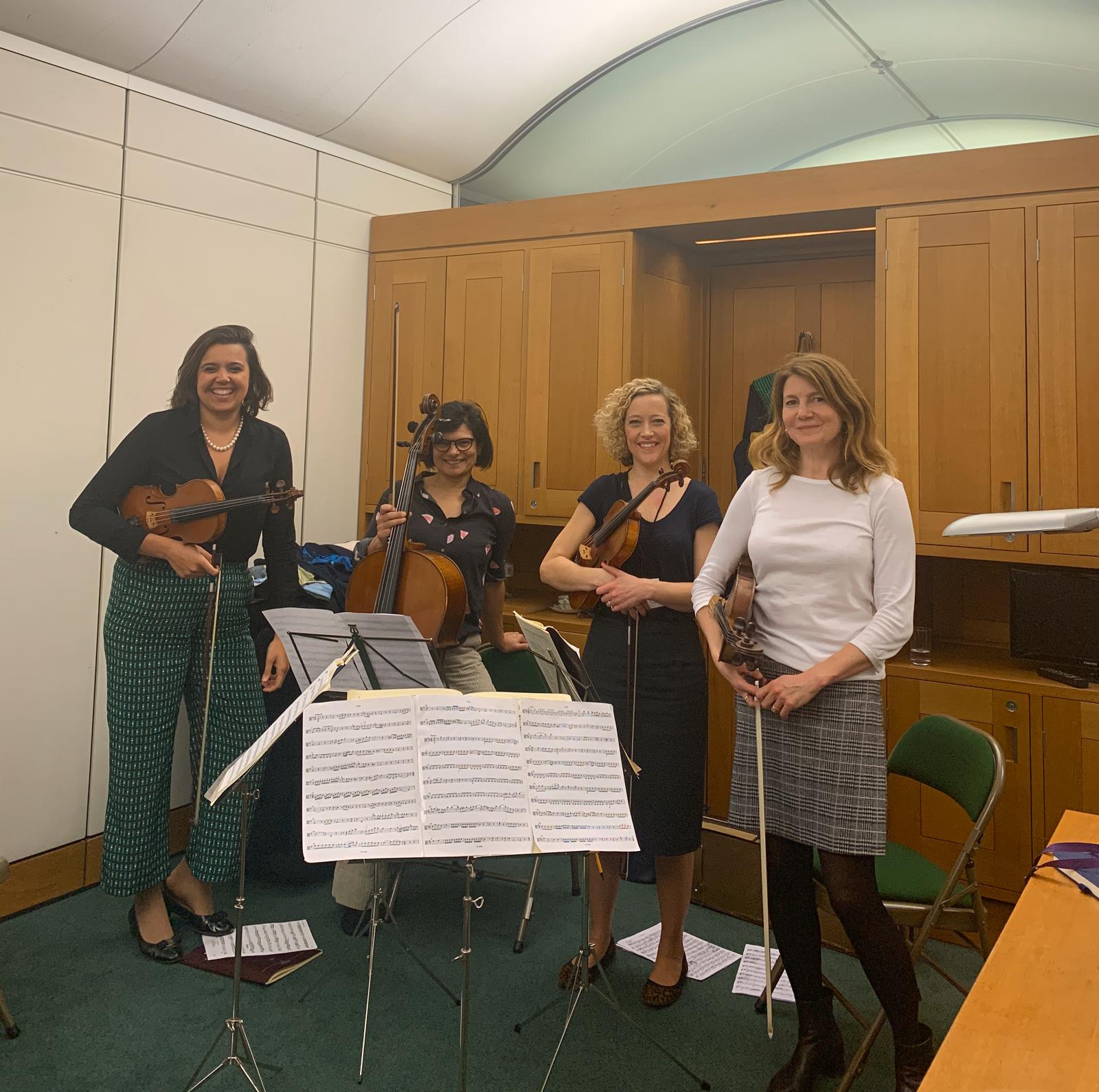 In October 2017, Thangam set up the All Party Parliamentary Group on Children, Teenagers and Young Adults with Cancer (APPG CTYAC) and immediately launched an inquiry into the patient experience of children and young people across the UK.
With invaluable support from the charity Clic Sargent,  the APPG CTYAC published a report in July 2018 called 'Listen up! What matters to young cancer patients". It presented a number of clear recommendations that, if implemented, will make a huge difference to the lives of children with cancer and their families. This is why one of Thangam's current campaigns is for a travel fund for the families of children with cancer.
Since the referendum in June 2016, the UK's withdrawal from the European Union has, inevitably and in common with most MPs, been a huge part of Thangam's work in Parliament and the constituency. As a firm remainer, Thangam has done all she can to represent the views of Bristol West constituents, 80 per cent of whom also voted to remain. She has battled relentlessly against the Tories' disastrous Brexit in the belief we need to have a relationship as close as possible to the EU. You'll find a list of just some of what she has done over the last couple of years here.
Thangam has a number of other areas of interest including women's equality, arts and culture, the environment and climate change and autism. In July 2017, she became the species champion for the Shrill Carder Bee!
In Bristol, Thangam is working to preserve and strengthen the city's cultural scene, to promote its environmental sustainability, and to support schools in their struggles with funding cuts. Bristol West is one of the UK's most populated and diverse constituencies, and there are many constituents with complex and seemingly intractable problems. With her skilled caseworkers, Thangam has helped many thousands of them since 2015. 
You can contact Thangam here.